News Item: BRADFORD HOCKEY CLUB - 125th Anniversary Dinner
(Category: Club News)
Posted by YHAWeb Manager
Monday 08 April 2019 - 13:03:49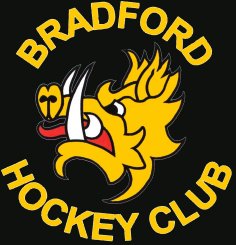 125th Anniversary Dinner


BRADFORD HOCKEY CLUB IS 125 YEAR OLD IN 2019, and in honour of this occasion, our Senior Awards Dinner will also take the form of a celebration of this achievement.
This event will be held at the Cedar Court Hotel, Rooley Lane, Bradford on Saturday 11 May 2019 from 7.00 pm.  We would like to extend a warm invitation to anyone who shares a part of their history in hockey with Bradford Hockey Club.  During the day, we will also be hosting charity matches between current and former players and again we would love to see some old (or not so old) faces returning to the club to mark this occasion.
There will be a barbecue and refreshments at the matches during the day for which donations to charity will be welcome, and tickets for the dinner, including a three course meal, are £28.00.
We hope you will be able to join us.
If you are interested in either (or both) of these events, please contact -email- and we will give you further details.
---
This news item is from Yorkshire Hockey Association
( http://yorkshireha.org.uk/news.php?extend.3067 )