News Item: Thirsk Ladies HC Are Looking For A Coach / Manager
(Category: Club News)
Posted by YHAWeb Manager
Tuesday 09 April 2019 - 13:06:40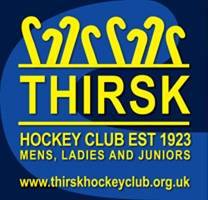 Thirsk Ladies HC Are Looking For A Coach / Manager
THIRSK LADIES HOCKEY are in the process of looking for a qualified coach and team manager for our ladies 1st team, who train on Wednesday from 7.30-9pm.
They play in the North Division  2 South East league and there is some funding for the position.
If you are interested please contact Kate Webster at -email- or Mike Rushmere at -email- for further details.
---
This news item is from Yorkshire Hockey Association
( http://yorkshireha.org.uk/news.php?extend.3069 )